History of the church in Alamo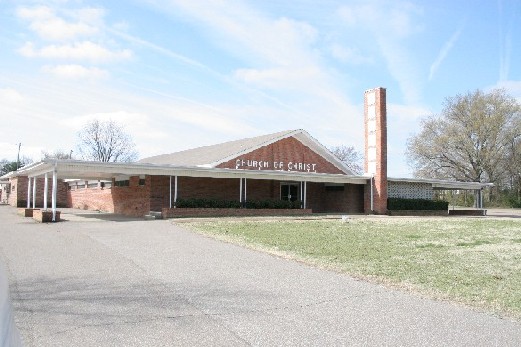 The church began in 1911 with a group of Christians who met in the courthouse. They eventually moved to the school building because it was more accessible. That same year, a building was built with much of the material and labor donated. In 1930, that building was veneered with brick and classrooms were added.
The first full time preacher for the Alamo congregation was A.C. Carpenter, in 1946. He has been followed by Ernest Boone, Clovis Caudle, Norman Hogan, O.C. Birdwell, John Adams, Charles Cranford, Glann Lee, Lindell Doty, Howard Parker, Richard England, Sr., Fred House, Tom Childers, Milo Hadwin, Carl Goad, Howell Ferguson and Doug Bingham. Bobby Rawson serves as the current preacher.
In 1959 a lot was purchased on West Church Street. The new building was completed in January 1961. This is the current location of the meeting place. In 1976, a fellowship hall and additional classrooms were added to the building. Additional improvements have been made to the auditorium in recent years.
Many men have served the Lord since 1911 in leadership roles. Many activities have been conducted under these men. Some of these are: purchase of preacher's home, cottage home for children, Agape services, bus ministry, Bible classes, support of Childrens Homes, Disaster Relief help, Preacher Training at Freed-Hardeman University, VBS, ministry for the local Nursing Homes, housing of Pre-School, Mission support, Grow Teams, Forever Faithful, We Care, and many more. Howell Ferguson in Tanzania and Mike Dawidow in Poland are supported by the congregation.